Welcome to Zollnerseehütte
General Information
Nestled amongst the GeoPark Karnische Alpen and named after the close-by lake lies the Zollnersee hut. This newly renovated and modernised hut is not far from the Italian border and is popular with both hikers along the KHW and day guests alike.

Your host Maria Taurer is well known for her delicious meals. She takes great pride in using fresh produce from the region and preparing traditional Carinthian meals like her mouth-watering Kaiserschmarrn (sweet pancake with raisins or fresh blueberries from the mountain).



GeoPark Carnic Alps
The oldest rocks and fossils found in the Carnic Alps are around 500 million years old. This is the estimated time of which life was growing and developing at an exponential rate. The area around Zollnersee is particularly unique in that many of these fossils may still be found in walking distance from the Zollner hut, making it a valuable and extremely popular site for geologists from all over the world.

If time allows explore one of the well set-up and marked out Geotrails, or visit the Geopark museum in Dellach.

The Zollnersee hut can be reached by car or bicycle. Nearby mountain peaks are Kleiner Trieb, Hoher Trieb and the Findenigkofel.
KHW 403

South south-west from the hut are the Kleiner Trieb and the Hoher Trieb which are popular peaks with KHW hikers.
As with all other huts we recommend that you also book your bed at the Zollnersee hut well in advance.
Next Stage
Straniger Alm is 7,4 km from Zollnersee hut (2,5 hrs hike).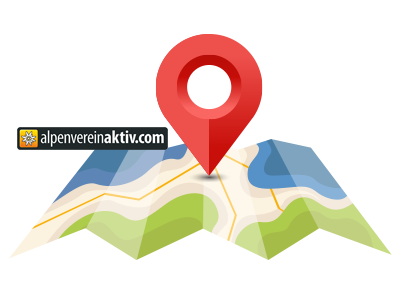 Tel.:
+43 676 960 22 09 (hut)
+43 676 5858 625 (valley)
Reservations:
please directly via the
ONLINE BOOKING SYSTEM
.
Address: Am Zollner 14, 9635 Dellach im Gailtal
Opening Time: From 27 may to 1 november 2023
Further Information:
KHW Arrival Information
From Mauthen - Weidenburg via Gratzhof
From Dellach - Weidenburg via Gratzhof
Car park approx. 5 mins by foot from the hut
From Weidenburg - approx 4hrs by foot - 1.080 metres in difference in altitude
Zollner War Memorial Chapel

Environmental seal of approval

Englisch speaking hiking guides & guided tours
in the region:

Contact:
Todd Lederer
Phone:
+43 660 359 66 55
E-Mail:
gita_lederer@hotmail.com