Welcome to Nassfeld
General Information
The summer and winter adventure area of Nassfeld is situated in the heart of the Gailtal valley, directly on the border to the Italian region Friuli. Nassfeld is internationally renowned in winter as the leading skiing area of Carinthia. In summer this area offers unlimited sport and leisure activities for all ages.
Nassfeld is imbedded between the peaks of Gartnerkofel (2.195 m), Rosskofel (2.239 m) and Trogkofel (2.280 m). A botanical gem in this area is the Wulfenia flower, named after Franz Xaver von Wulfen, who discovered this rare flower in 1779. The Wulfenia can still be seen to the current day growing around Garnitzenalm, Kühwegeralm and Watschigeralm as well as on the Italian side around the Auernigalm and Zirkelalm.
Family Adventure Nassfeld
Kids playgrounds, water displays along the Aqua Trail and a summer tobogganing run are only a few of the many attractions for families.
Mountain Bike Trails

Perfect for mountain bike enthusiasts, the border crossing bike trails total up to a staggering 950 km network covering easy and more adventurous routes. These bike tracks also boast the longest down-hill track in the alps.
KHW 403
As a hotspot for summer tourists Nassfeld certainly differs to the other more remote and quiet parts of the KHW. Whilst Nassfeld is Carinthia's biggest skiing area in winter, it also offers a vast variety of attractions – in particular for families – during the summer months.
Next Stage
The next stop Egger Alm is located 11.1 km from Nassfeld. This section takes around 4.5 hrs on foot.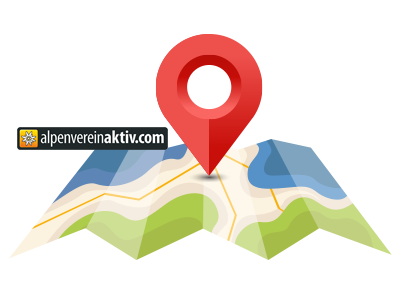 Tel.: +43 4285 8285
Address: Sonnalpe 99, 9620 Hermagor
Opening Times: May 27- September 30, 2023

Further Information:
KHW Arrival Information
- From Tröpolach by car 12,4 km
- ÖAV - 6 bed rooms and shared bathrooms
- Private rooms with shower and toilet
- Private rooms in the main building with shower, toilet and balcony
- Hotel rooms
- Suitable for families
- Suitable for multiday stays
- Free WIFI
- Dogs allowed
- Card included and allowing you free access to the Milleniumexpress, Gartnerkofelbahn, Madritschenbahn, free travel on regional buses, Piccolo Express, Lift & Bike Giro, Aqua Trail "BergWasser", Via "Dolce Vita", mountain playground "Almrausch", Gartnerkofel, Adventure Mile Nassfeld - Centre - Pramollo Lake, and free entry at Lake Pressegger
Englisch speaking hiking guides & guided tours
in the region:

Contact:
Todd Lederer
Phone:
+43 660 359 66 55
E-Mail:
gita_lederer@hotmail.com